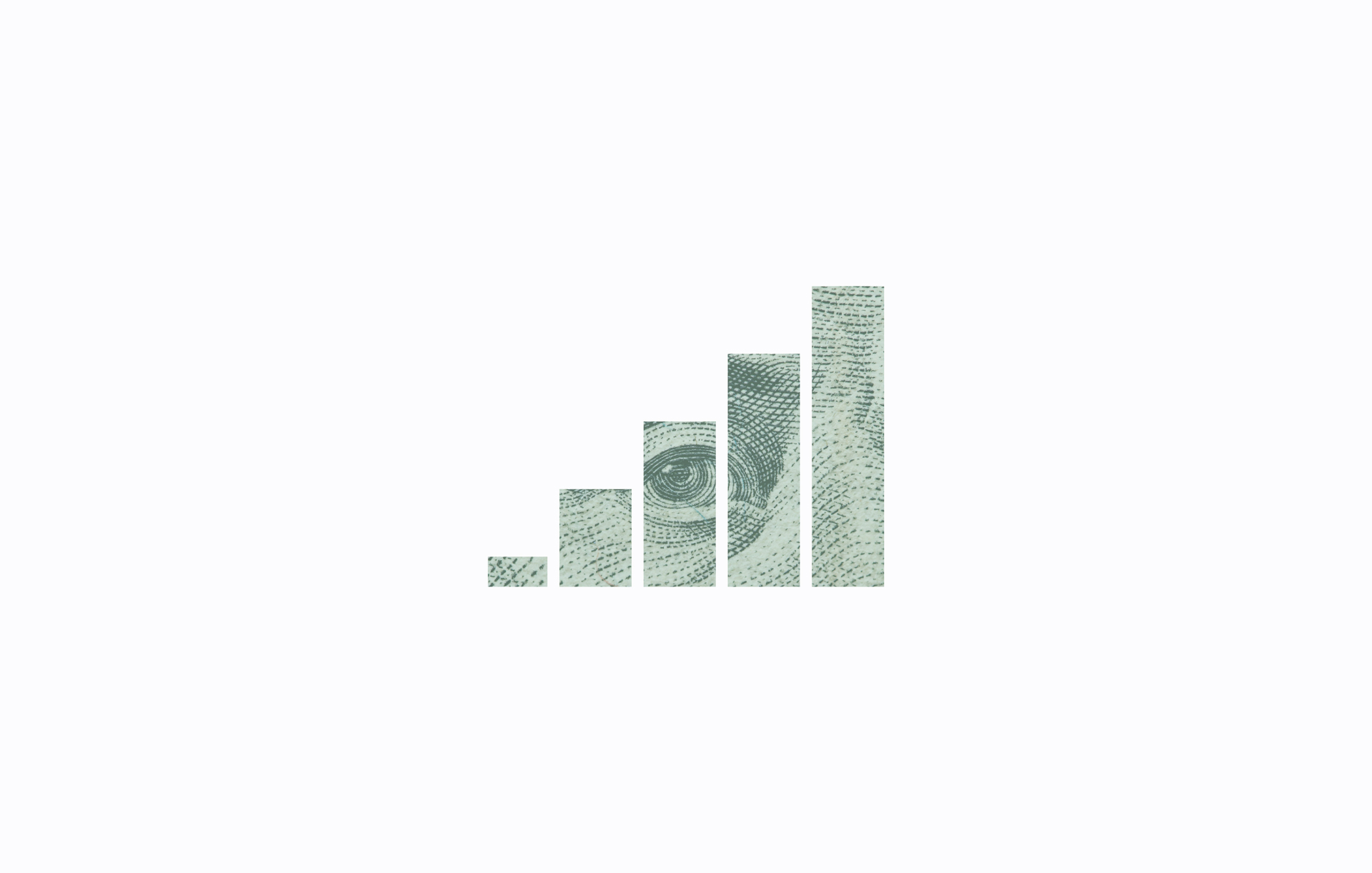 Where and how do venture funds invest?
In mid-July, CB Insights presented an overview of the venture capital market for the second quarter of this year. During this period, 136 startups – that would emerge as unicorns – appeared on the market, which is almost 6 times more than over the same period last year and already more than the 128 companies that appeared in all of 2020. Startup funding broke all records: it grew by 157% over the previous year to reach $156 billion. It was the biggest quarter in terms of investments in companies over the past 10 years.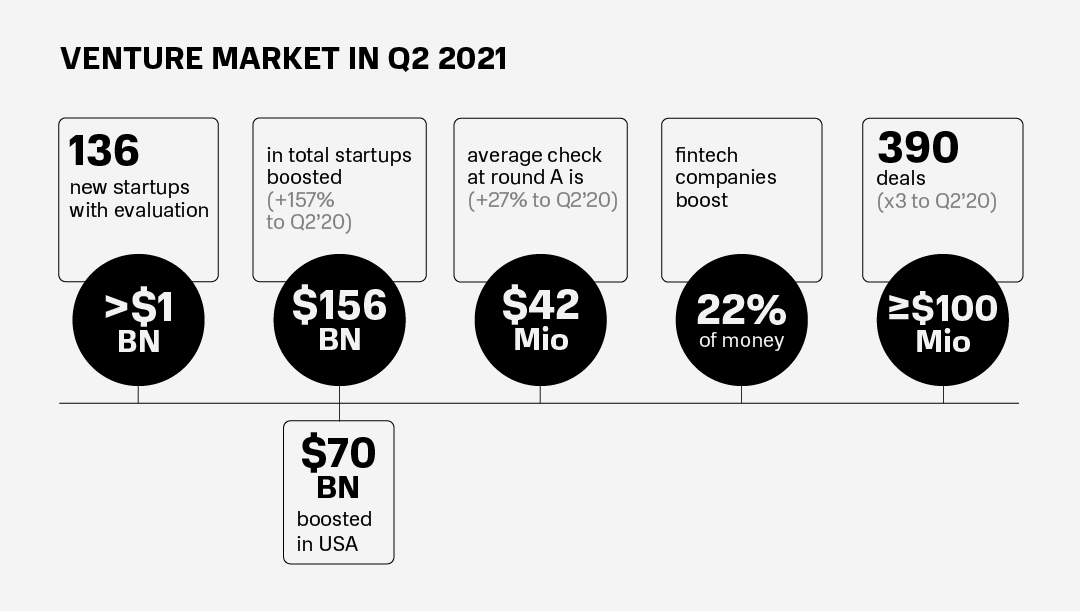 Let's take a look at the AI investment market: Alexey Posternak, INTEMA CFO and Investment, offered his assessment at the Machines Can See conference. According to Alexey, in 2020, almost a fifth of all investments made by venture capital funds were in AI startups. A CB Insights report showed that AI investments broke all records to reach $31 billion in 1H 2021, as compared to $13 billion over the same period last year.
One in every five dollars is going to fintech companies – an industry that accounted for 22% of all global funding in the second quarter and saw y-o-y growth of 191%. That said, fintech is one of the leading industries where a large number of AI solutions are concentrated. The other industries with the greatest capital accumulation and AI-based projects include healthcare, big data analytics, software and EdTech.
The number of transactions worth more than $100 million in Q2 2021 almost tripled compared to the same period last year and reached a record-setting number of 390 mega-rounds. The second quarter crossed the 300-transaction threshold – the previous record was set in Q1 2021, when 367 mega-rounds were recorded. Referring to Crunchbase, Pitchbook and KPMG, Alexey Posternak emphasized the importance of noting that in 2020, the volume of investments in AI companies amounted to $55 billion (18% of total investments), with 5,008 individual transactions concluded.
In terms of the global distribution of funding, the U.S. and Asia still hold their leading positions. American companies raised $70.4 billion, while funding for Asian startups reached $42.4 billion, with the number of deals closed in the regions in Q2 2021 differing slightly – 2,718 versus 2,577, respectively. According to Kaggle's 2020 Machine Learning & Data Science Survey, the U.S. is also in the TOP 3 in terms of AI and ML penetration with last year's metrics reaching 55.7%. In Russia, technology penetration is estimated at 42.7%.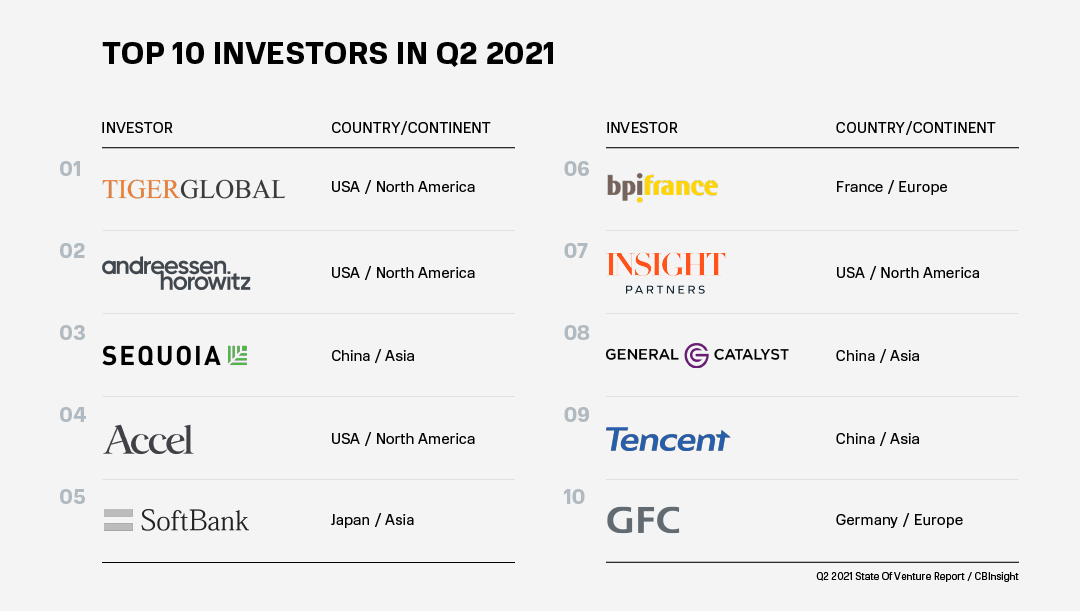 Which venture capital funds are investing the most? The TOP 10 investors in the second quarter featured Tiger Global with 81 transactions (1.3 transactions per day), Andreessen Horowitz – 64 transactions, Sequoia Capital China – 62 transactions, Accel, SoftBank and other funds. The leading AI companies that received funding in the first quarter were SambaNova Systems, Trax, Horizon Robotics, Anduril and Scale AI.
In 2020, every tech giant acquired at least one AI company. Facebook invested in the computer-vision startup Scape Technologies, which is working on an accurate location solution, as well as in the Geotagged photo-sharing service Mapillary. Apple invested in the AI startup Xnor.AI, which specializes in creating software AI platforms for low-power autonomous solutions. Google acquired AppSheet, a platform for creating mobile apps without having to code. Amazon invested in Zoox, a self-driving car startup.
CB Insights presented the global trends in the venture capital market in its State of Venture Report and separately examined the specifics of the markets of the USA, Canada, Asia, Europe and Latin America in the second quarter of this year. Among other trends, it should be noted that AI is leading among the industries attractive for global investment. According to expert forecasts, the market for AI solutions will grow by 40.2% annually and amount to $337.7 billion by 2025, making this area the most promising for investment and its further development.